Discover modern living on the beachfront of Beauvallon
Unwind, recharge, and revel in tranquility, moments from the beach
BOOK NOW
Welcome to
Waterlily

Guesthouse

Our guesthouse stands out for its prime Beauvallon location, steps from the beach and shops.

The expansive living spaces offer a haven for both families and couples, blending convenience and relaxation seamlessly, making it an ideal retreat for those seeking a tranquil yet accessible getaway.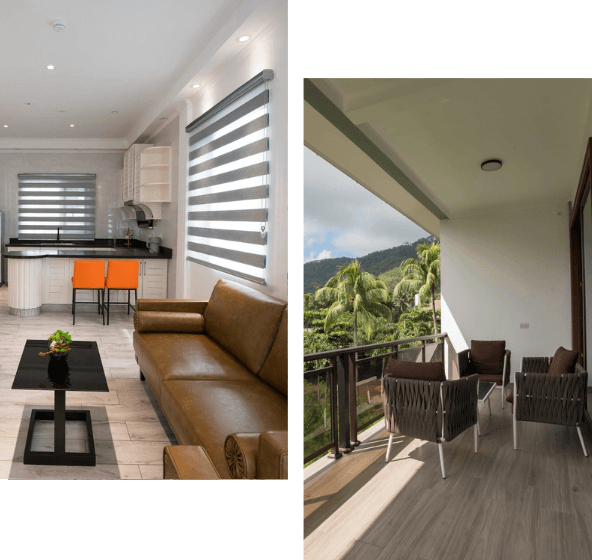 Your
personal beach escape,

Explore the finest of Beauvallon
Prime Location
500m to the beach and steps away from local shops. Offers guests the convenience of easy access to both leisure and essentials.
Expansive Living Spaces
Well-appointed and generously sized accommodations cater to families and couples alike, ensuring comfort and privacy.
Tranquil Ambiance
Bright interiors and quiet neighbourhood create an atmosphere that's both rejuvenating and calming.
Amenities for Convenience
Wi-Fi, satellite TV, fully equipped kitchens, washing machines, and more, cater to guests' practical needs for a hassle-free stay.
Modern Comfort
Contemporary design and well-furnished interiors contribute to a comfortable and enjoyable stay.
Unwind in our bright and
modern

bedrooms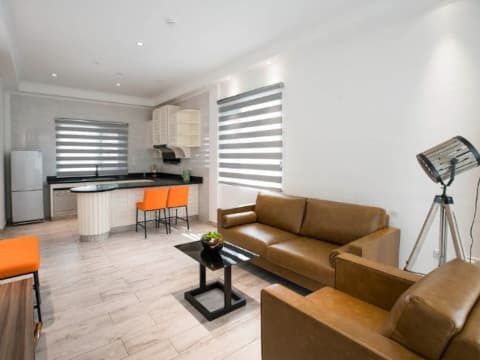 Modern Elegance Defined
Step into a world where contemporary design meets timeless sophistication. Our spaces exude a modern elegance that's carefully curated to create an atmosphere of affordable luxury.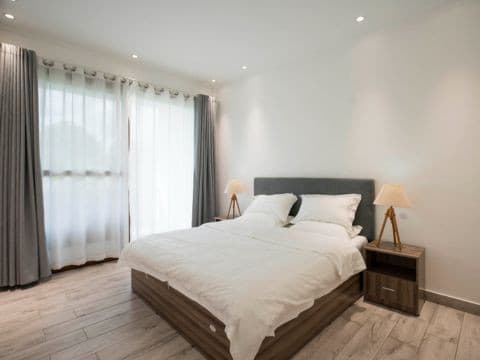 Stylish Relaxation Zone
Indulge in the art of unwinding within our stylish relaxation zone. Sink into plush seating, soak in the ambience of thoughtfully selected decor, and let the worries of the day melt away in this haven of tranquility.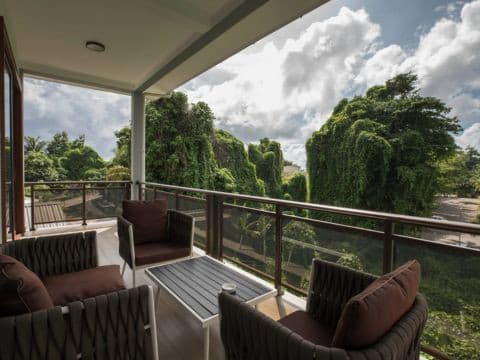 Serene Balcony Escape
Step outside to a private sanctuary that invites you to soak in the beauty of your surroundings. With a gentle breeze and the soothing embrace of the outdoors, this is the perfect spot to reflect, rejuvenate, and connect with the peaceful rhythm of the environment.
We provide self-service accomodation. The housekeeping is scheduled 3 times a week on Monday, Thursday and Sunday.
Waterlily Guesthouse in Beauvallon
Situated a short walk 500m away from the glistening Beauvallon Bay and surrounded by vibrant local shops, this tranquil retreat offers guests the perfect balance between beach serenity and urban accessibility. With the convenience of a prime location, guests can easily explore the beauty of the beach while enjoying the comfort of modern accommodations. Experience the best of both worlds at Waterlily Guesthouse in Beauvallon.
BOOK NOW